Runic stones from Gotland

Runic Inscriptions from Norway - Sweden - Danmark - Skåne, Halland, Blekinge - <!A HREF="gotland.htm">Gotland - Greenland - Europe


A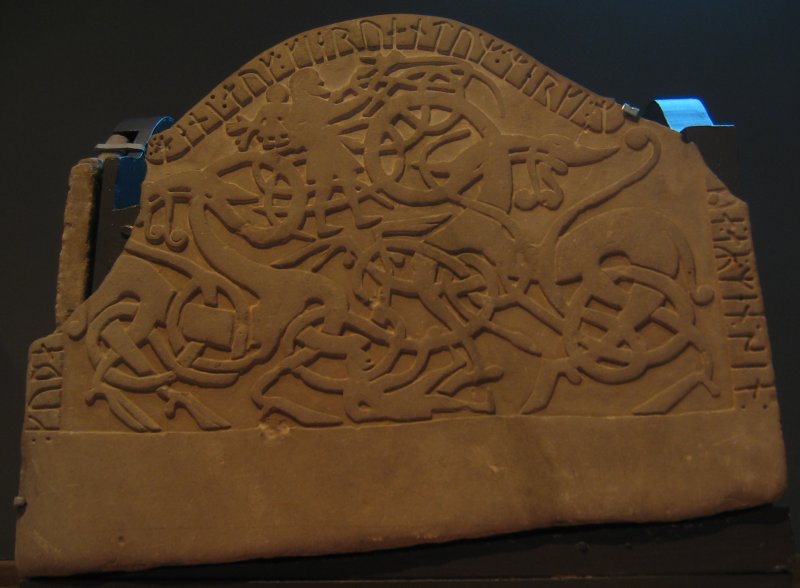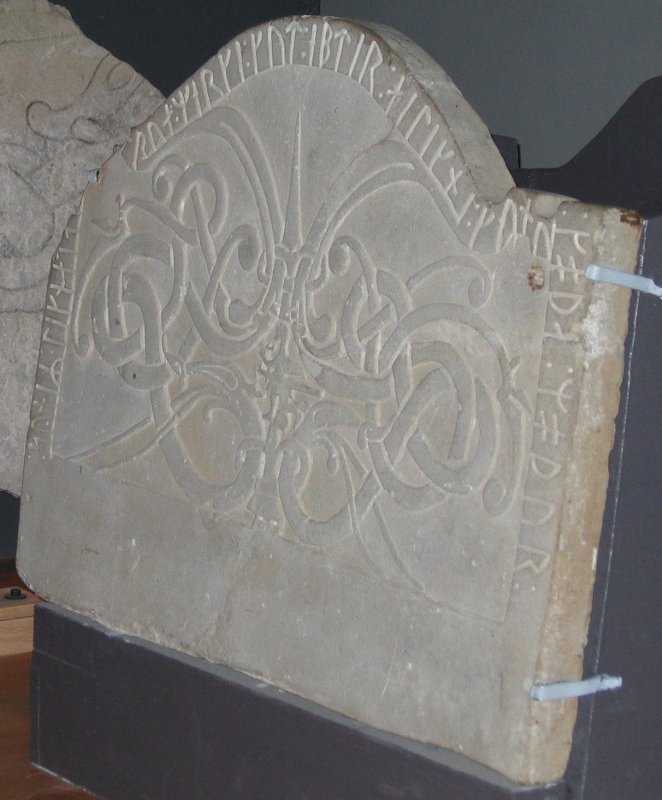 G 114 Andre Ka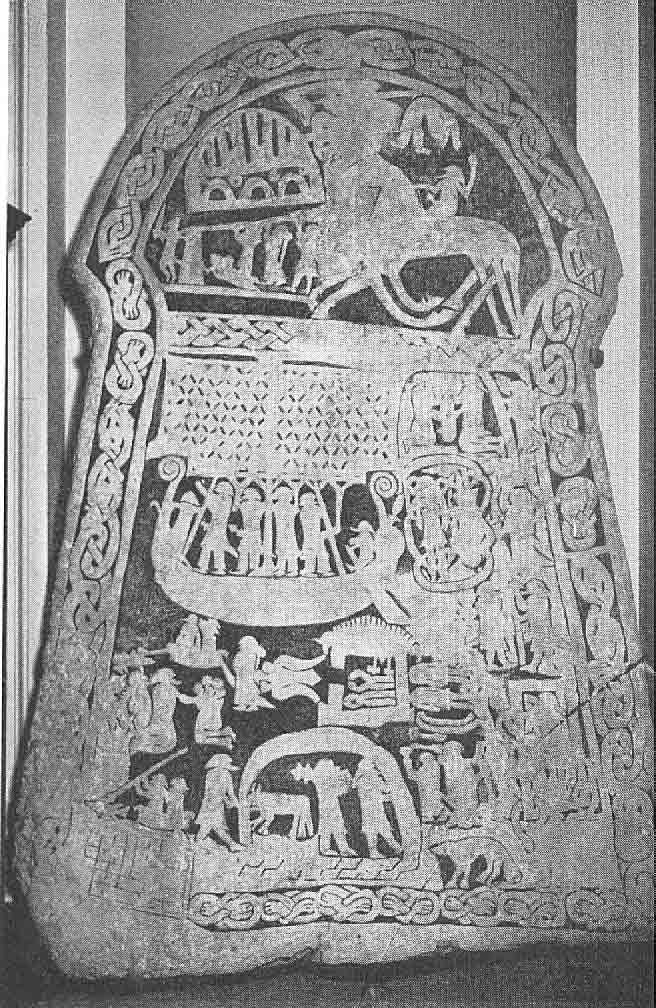 The Ardre Stone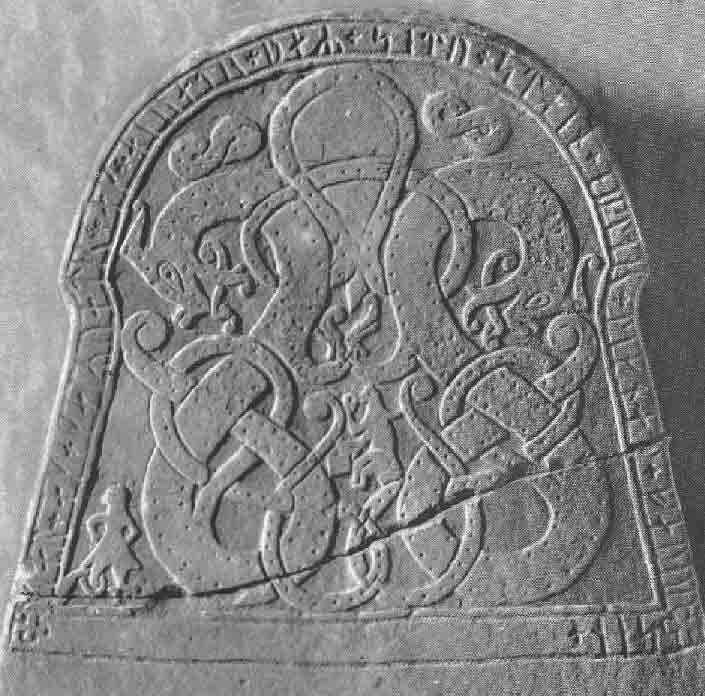 The Ardre Rune Stone III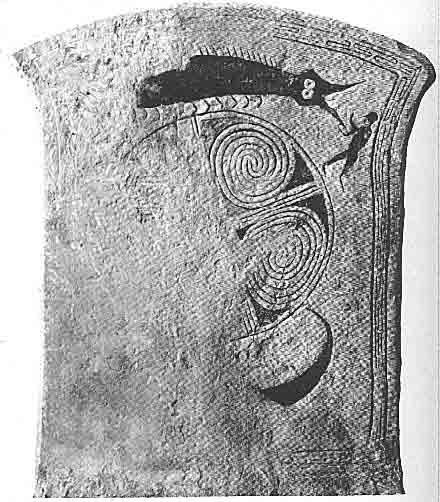 The Austers Hangvar Stone


H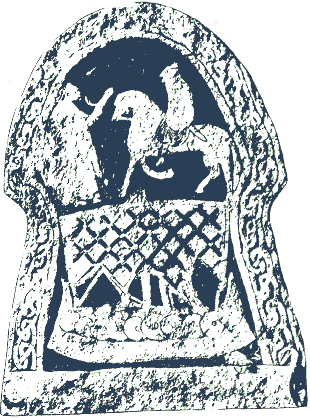 The Halla Bora Stone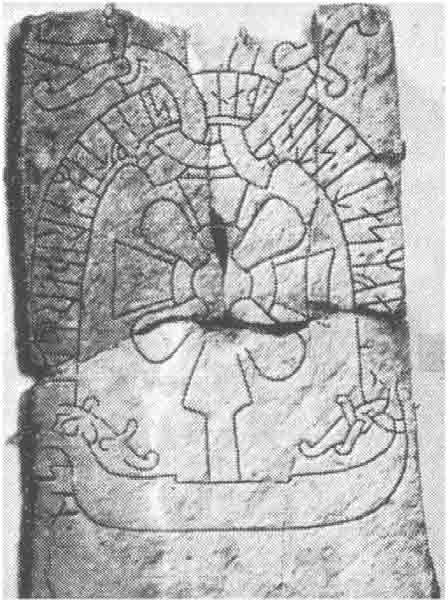 The Husaby Stone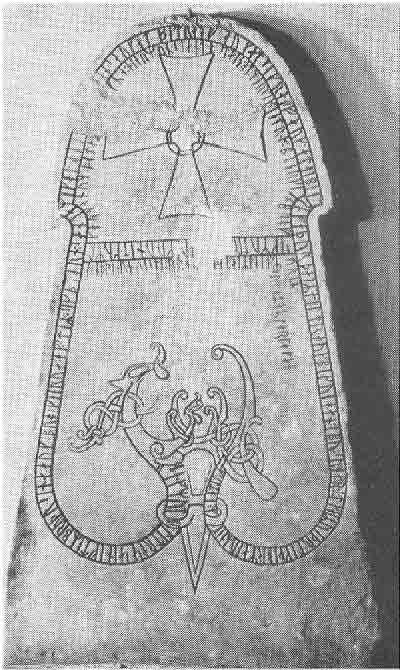 The Hogrän Stone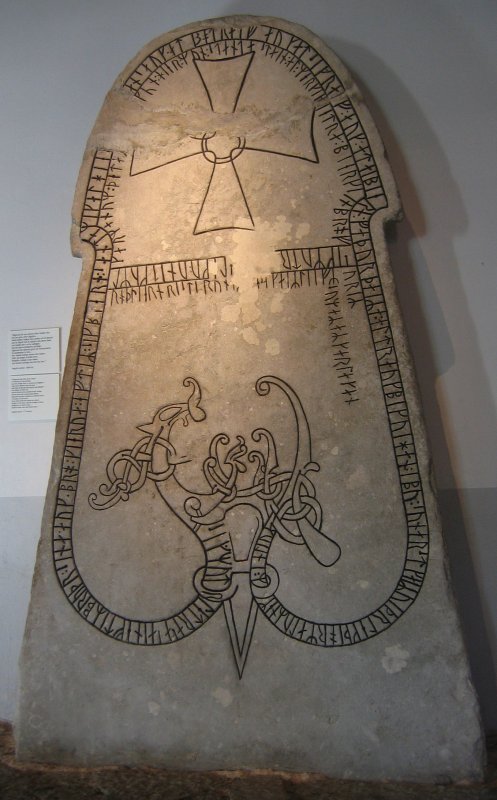 G 203 Hograns


K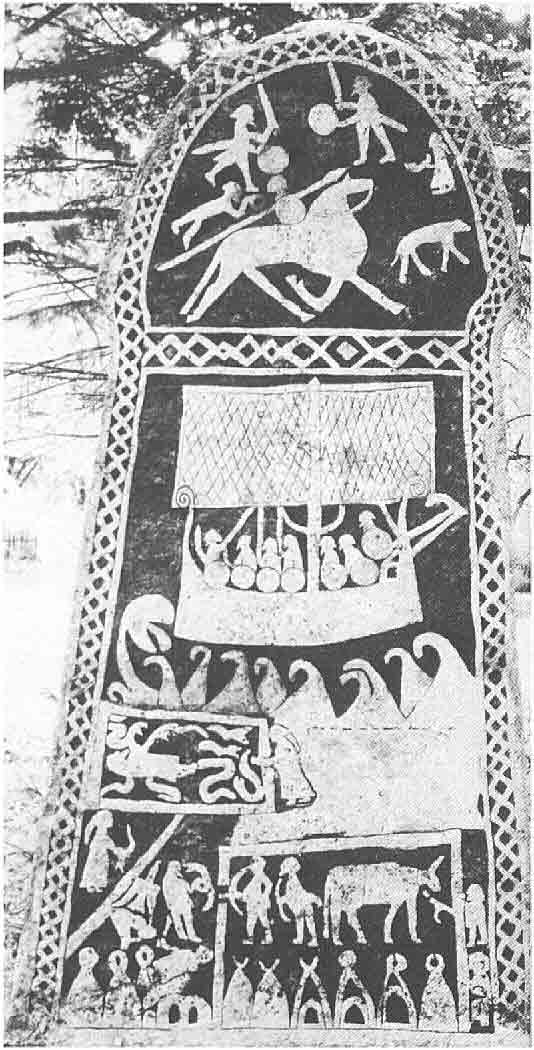 The Klinte Stone, Hunninge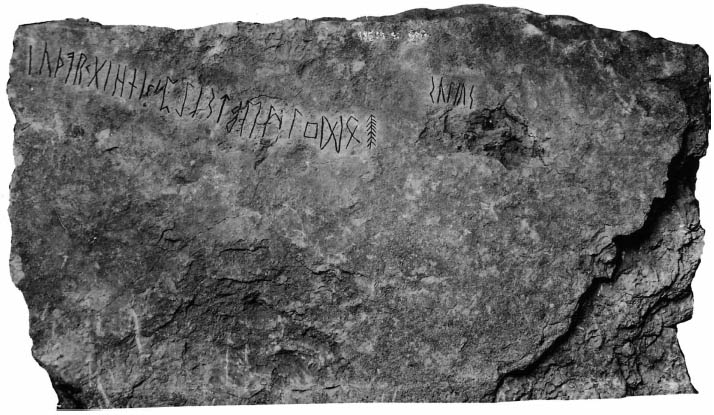 The Kylver Rune stone


L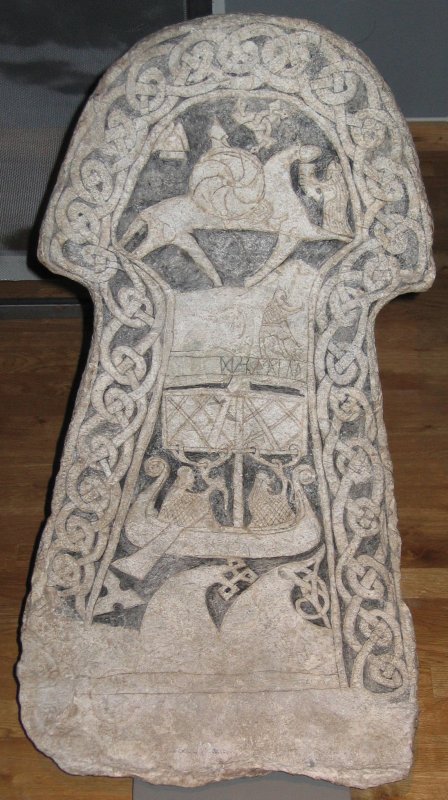 G268 Lillbjars


M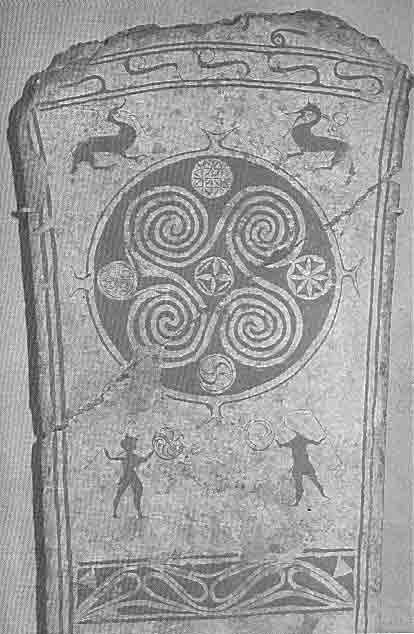 The Stone From Martebo 1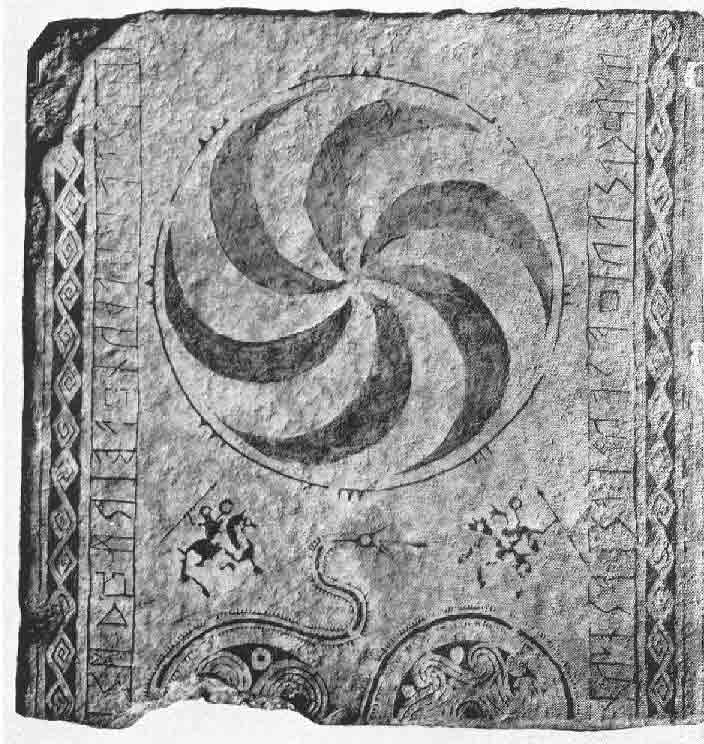 The Stone From Martebo 2





The Spearhead From Mos


P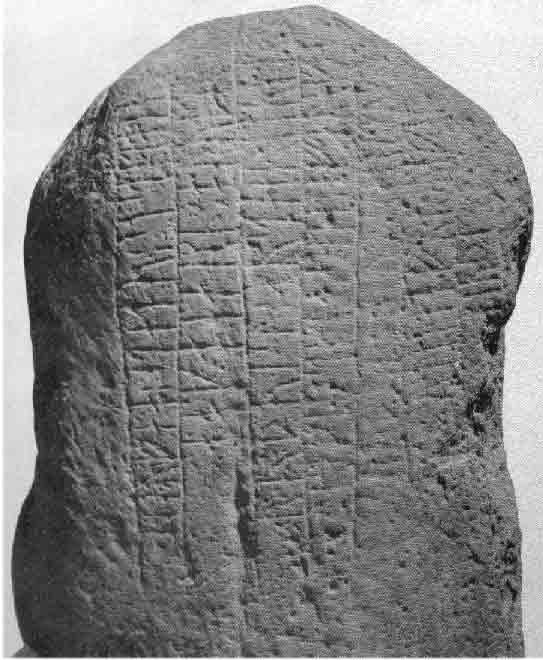 The Pilgårds Rune Stone, Boge


S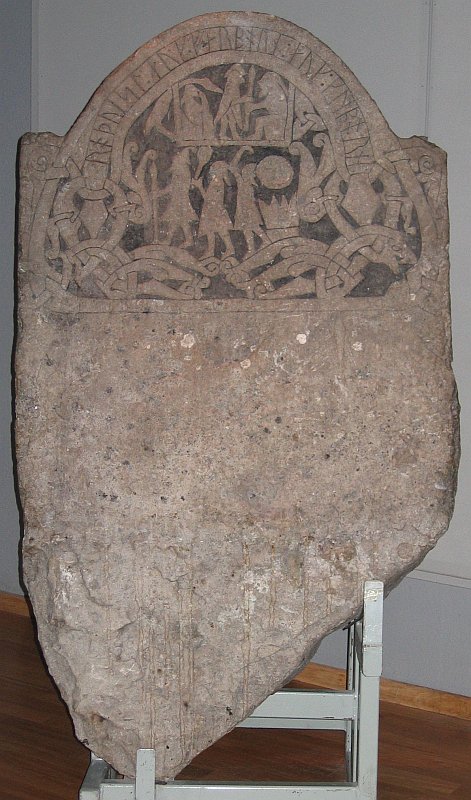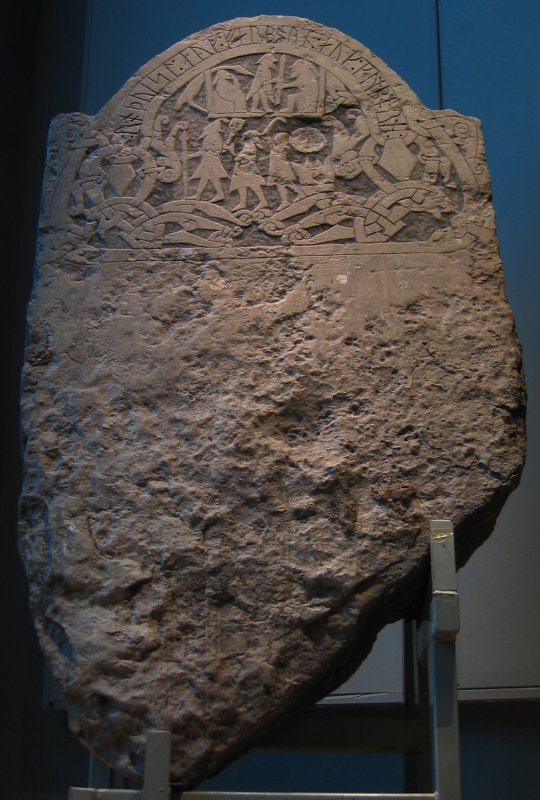 G181 Sanda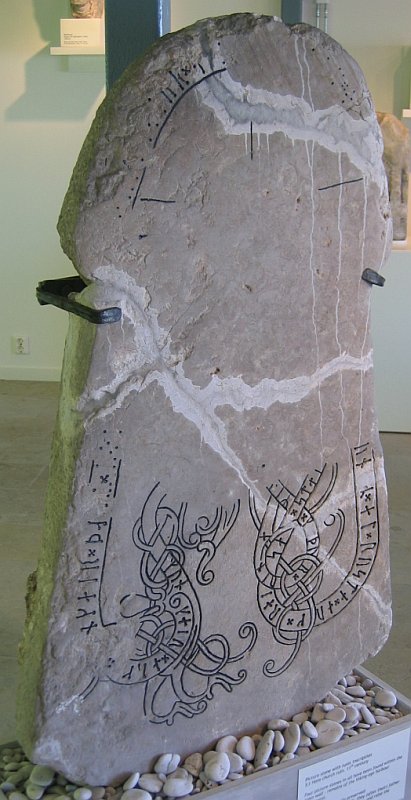 G342 St-Hans ruin





The Sanda I Stone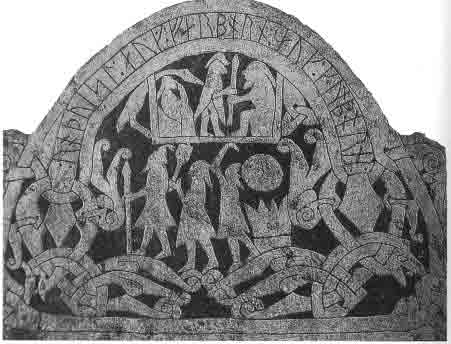 The Sanda II Stone (the upper part only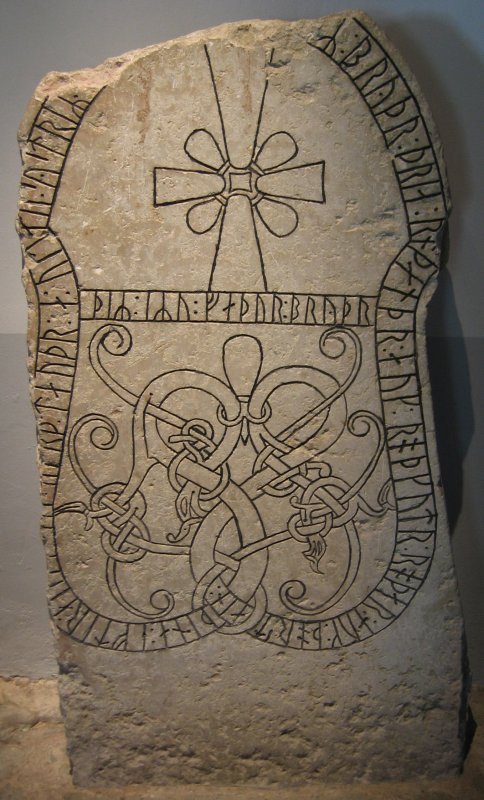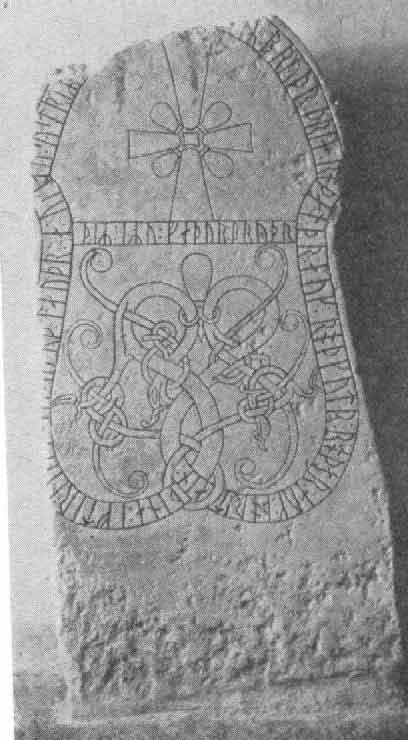 G 135 The Sjonhem Stone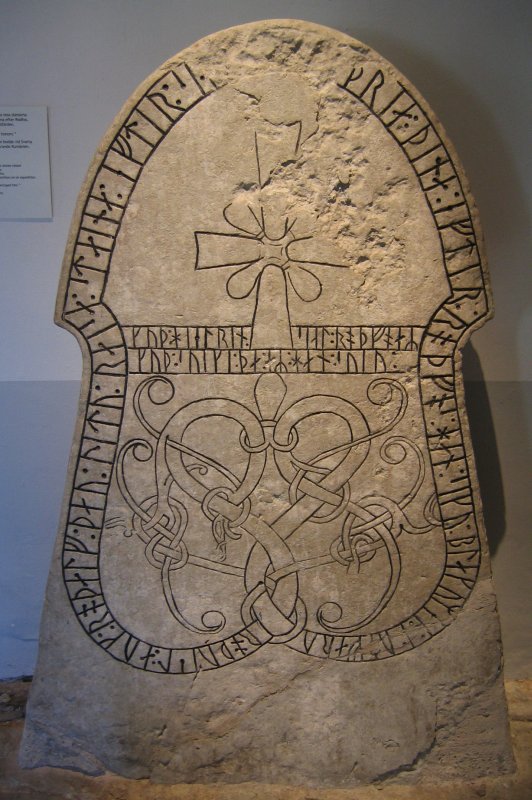 G 134 Sjonhems ka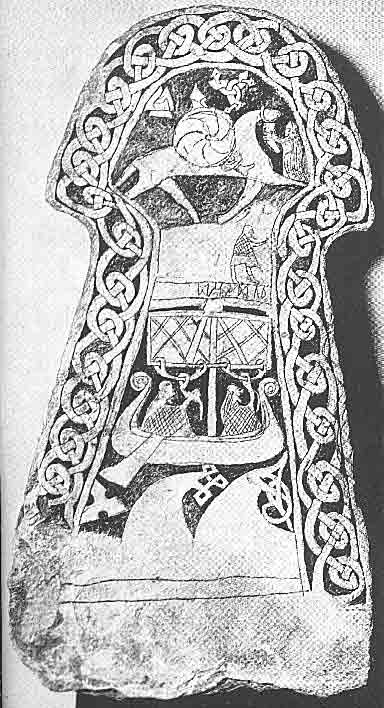 The Stenkyrka Stone, Lillebjärs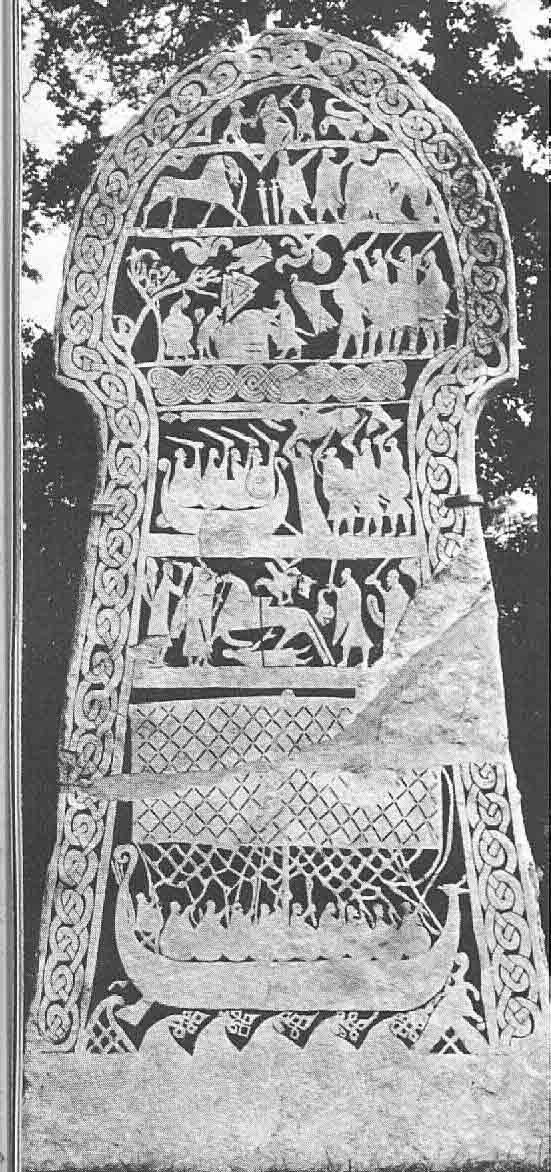 The Stora Hammars Stone, Lärbro


T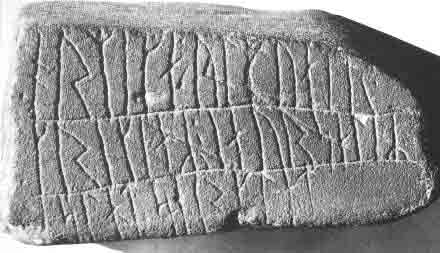 The Timans Rune Stone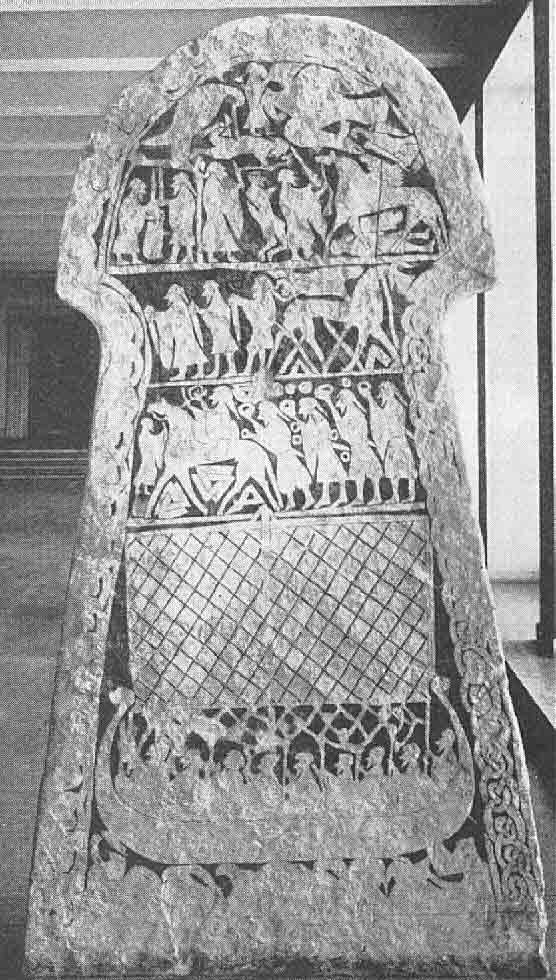 The Tängelgårda Stone, Lärbro parish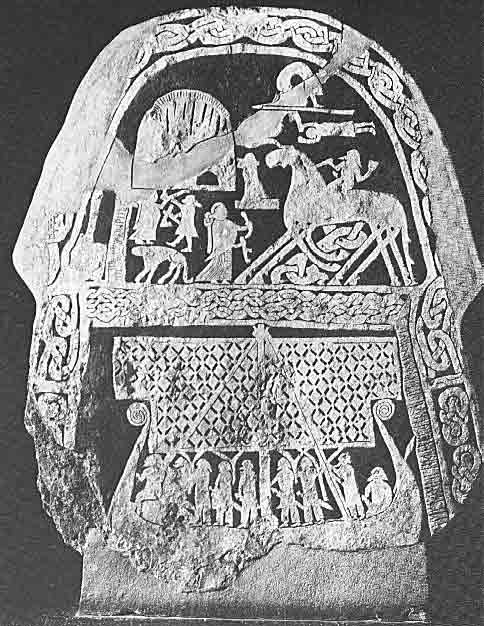 The Tängvide Stone, Alskog


U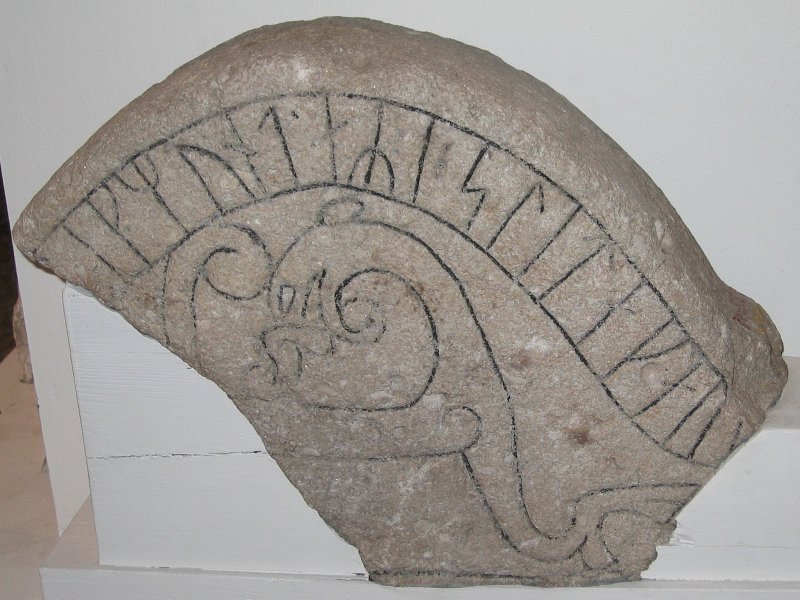 Unsarve



Runic Inscriptions from Norway - Sweden - Danmark - Skåne, Halland, Blekinge - <!A HREF="gotland.htm">Gotland - Greenland - Europe



The list is not complete!






Litteratur:
¤ Gotlanske billedstener
¤ Forvännen 2000: En invandrad gud? Kring en märklig gotländsk bildsten, Lars Hermodsson.
¤ Forvännen 2004: Bildstenar och deras uttolkare, Björn Varenius.
¤ Forvännen 1960: En Bildsten Revideras, Birgit Arrhenius och Wilhelm Holmqvist.
¤ Forvännen 1947: Arkeologisk Datering Av Vendeltidens Nordiska Runinskrifter, Birger Nerman.
¤ Forvännen 1930: Den gotländska runbildstenen från Sanda, Om Valhallstro och hednisk begravningsritual, Hugo Jungner.
¤ Forvännen 1966: Några runfynd 1965, Sven B. F. Jansson.
¤ Forvännen 1952: De Äldsta Gotländska Bildstenarna Och Deras Motivkrets, Wilhelm Holmqvist.
¤ Forvännen 1991: Bildstenar Och Yxor, Axel L. Romdahl.
¤ Forvännen 1990: Den nyfunna runstenen med bildstensform i Hablingbo kyrka, Gotland.
¤ Forvännen 1984: Kring ett frågetecken angående bildstenen Lärbro, Källstäde, Olle Henschen-Nyman.
¤ Forvännen 1991: A Picture Stone from Grobin (Latvia), Valerij Petrovich Petrenko.
¤ Forvännen 1991: Ship or ducks? Comment on the picture-stone found at Grobin, Latvia, Jan Peder Lamm.
¤ Tapt billedsten fra Upland.
¤ Bilde av G203 - Hograen.
¤ Bilde av G113 - Ardre-kyrka.
¤ Bilde av G109 - Ollaifs.
¤ Billedesten fra Upland (U 414 Norrsunda kirke)
¤ Michaela Helmbrecht, "A Man's World". The Imagery of the Group C and D Picture Stones.
¤ An Encapsulation of Óðinn: Religious belief and ritual practice among the Viking Age elite with particular focus upon the practice of ritual hanging 500 -1050 AD.
¤ Alexander Andreeff, Archaeological Excavations of Picture Stone Sites.
¤ Arkeologisk undersökning vid bildstensplatsen Fröjel Stenstugu 1:8, Fröjel Raä 12:1.
¤ Alexander Andreeff, Arkeologiska undersökningar av bildstensplats och stengrundshus vid Buttle Änge, Gotland.
¤ Bildstenen från Fröjel. Port till en glömd värld.
¤ Gotland the pearl of the Baltic Sea ome.
¤ Magnus Källström, Gotlandic Picture Stones as Sources for Runology and the History of Scandinavian Languages.
¤ Alexander Andreeff, Gotlandic picture stones, hybridity and material culture.
¤ Sigmund Oehr, New Iconographic Interpretations of Gotlandic Picture Stones Based on Surface Re-Analysis.
¤ Laila Kitzler Åhfeldt, Picture Stone Workshops and Handicraft Traditions.
¤ Laila Kitzler Åhfeldt, Picture-stone workshops on Viking Age Gotland – a study of craftworkers' traces.
¤ Laila Kitzler Åhfeldt, Runbruk på Östersjöns öar: Öland, Gotland och Bornholm.
¤ Aðalheiður Guðmundsdóttir, Saga Motifs on Gotland Picture Stones: The Case of Hildr Högnadóttir.
---
Back to the English Index Page

Hurtiglinker til de andre norske kapitlene:
|.Index.| |.Eldre.Futhark.| |.Odins.Trollsanger.| |.Sigerdrivamål.| |.Germanske.runer.| |.Norske.Futharker.| |.Danske.Futharker.| |.Danske.runeinnskrifter.I.| |.Danske.runeinnskrifter.II.| |.Danske.runeinnskrifter.III.| |.Danske.runeinnskrifter.IV.| |.Svenske.Futharker.| |.Grønlandske.runer.| |.Islandske.runer.| |.Anglosaksiske.runer.| |.Vesterhavsruner.| |.Lønnruner.| |.Norske.runeinnskrifter.I.| |.Norske.runeinnskrifter.II.| |.Norske.runeinnskrifter.III.| |.Symboler.| |.Rissing.| |.Historikk.| |.Goterne.| |.Herulerne.| |.Klassedelingen.| |.Blot.| |.Ed.| |.Volve.| |.Nidstang.| |.Grav.| |.Runekasting.| |.Håndverk.| |.Tekstil.| |.Handelsvarer.| |.Familie.| |.Idrett.| |.Skip.| |.Navigasjon.| |.Reiseruter.| |.Våpen.| |.Bosetninger.| |.Gårdsnavn.| |.Husdyr.| |.Lov.&.rett.| |.Mål.&.tid.| |.Konger.| |.Religion.| |.Primsigne.| |.Drikkekultur.| |.Ord.| |.Runekalender.| |.Språk.| |.Fedrekult.| |.Stavkirker.| |.Riker.| |.Sagaklipp.| |.Folkevandringstida.| |.Oslo.| |.Helleristninger.| |.Bilder.i.berg.| |.Fornminner.| |.Referanser.| |.Download.filer.| |.Kultur.idag.| |.Eventyr.| |.Film.| |.Litteratur.| |.Kunst.| |.Musikk.| |.Vikingspill.| |.Hvordan..| |.Andre."runesider".|<!/A> |.Arild.Hauge.|


Hvem Hva Hvor i Norrøn mytologi :
A B C D E F G H I J K L M N O P Q R S T U V W X Y Z Æ Ø Å



Siden er laget av Arild Hauge © Danmark, Aarhus 2020
---
Referanser - Kildelitteratur

Opdateret d. 10.4.2020